In one way, they are right — there is no actual structure called the G-spot.
In another, they are wrong, as there is a structure in that area that is responsive to stimulation (the right kind, at the right time, in the right way for that particular woman at that time). But it is not a round, dime-sized spot nor is it a part of the vagina – it's the bottom part of the urethral sponge.
The what?
Women have a structure known as the urethral sponge (aka the female prostate) that's comprised of erectile and glandular tissue. It's a tube that surrounds the tube of the urethra – like a roll of paper towels surrounding the inner cardboard tube. It's above the vagina and it's analogous to the male prostate.
The urethral sponge can be stimulated through the roof of the vagina and by pleasuring the area surrounding the urethral opening. But it is not a magic orgasm button. Most women will not enjoy having it stimulated until after they've reached mid-to high level arousal.
The urethral sponge is part of the Erectile Network, a complex of structures that also includes all three parts of the clitoris, the paired vestibular bulbs, and the perineal sponge.
Women can become aroused and orgasmic by stimulating any of these structures (or in many other non-genital ways as well) but, in general the best arousal and orgasms happen when all of these structures are thoroughly stimulated.
---
The Spanish Translation fundraising campaign is LIVE!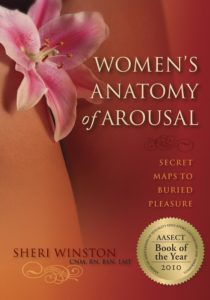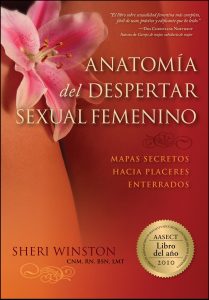 Women's Anatomy of Arousal provides the life-changing and integral map that all women (and their partners) need.
Now, we want to get this information into the hands of the multitude of people who speak Spanish. Please help us fund this important translation!
Ways You Can Help
This is an ALL OR NOTHING campaign. Which means if we don't raise our goal, we don't receive any funds. So please do one (or both) of the following if you wish us to succeed!
1) BACK THE PROJECT at whatever level you can. EVERY contribution counts!
2) SPREAD THE WORD!
Please help make the campaign a success and be a part of the team that gets this vital information out into the Spanish-speaking world!
---
Find out more  in my award-winning book, Women's Anatomy of Arousal – Secret Maps to Buried Pleasure.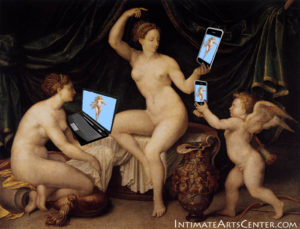 Or attend any of the relevant online classes:
---
Save
https://intimateartscenter.com/wp-content/uploads/2012/02/Yonis-FI.png
430
1500
Sheri Winston
http://intimateartscenter.com/wp-content/uploads/2016/09/IACLOGO.png
Sheri Winston
2012-02-02 04:28:19
2017-03-29 15:04:41
G-Spot Reality Check