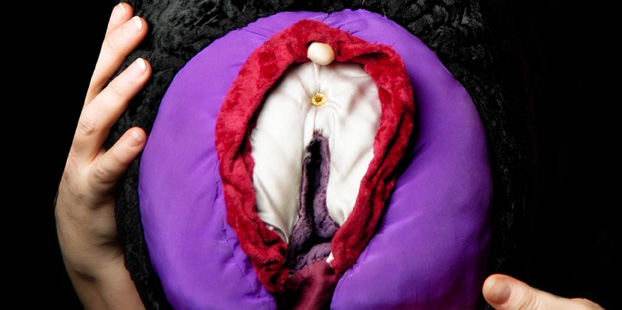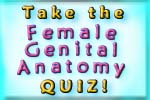 Female Genital Anatomy Quiz
Think you already know your way around down there? Well, take the quiz and find out! Sheri says, "I thought that I knew, especially after my extensive medical education as well as equally intense alternative health explorations and studies. And yet, I didn't know all there was to know. I was shocked by what I didn't learn in school!"
Identify the Parts Here: Be VulvaWise
Find Out What's Missing and Why Here: The Missing Female Pleasure Parts
Is This Important Information for You? If so, please help us share it: Women's Anatomy of Arousal Spanish Translation Project
---
The Spanish Translation fundraising campaign is LIVE!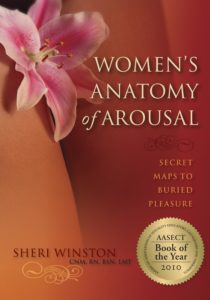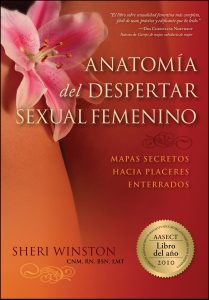 Women's Anatomy of Arousal provides the life-changing and integral map that all women (and their partners) need.
Now, we want to get this information into the hands of the multitude of people who speak Spanish. Please help us fund this important translation!
Ways You Can Help
This is an ALL OR NOTHING campaign. Which means if we don't raise our goal, we don't receive any funds. So please do one (or both) of the following if you wish us to succeed!
1) BACK THE PROJECT at whatever level you can. EVERY contribution counts!
2) SPREAD THE WORD!
Please help make the campaign a success and be a part of the team that gets this vital information out into the Spanish-speaking world!
---
Sheri's book, Women's Anatomy of Arousal – Secret Maps to Buried Pleasure contains unique and extensive anatomy illustrations (drawn by Sheri!) that show, in great detail all of the parts women have, how they're connected and how to make them happy! In fact, it won the 2010 Book of the Year award from AASECT (the American Association of Sex Educators, Counselors and Therapists) due to this ground-breaking understanding of female sexuality and anatomy.
"A must-read for every woman on Earth!!! I am 24 and highly recommend it to all women, to get the full understanding and knowledge of your body and pleasure that we are entitled to, have a right to and most importantly that there is nothing filthy, wrong or sinful about wanting pleasure, feeling it and having it!!! Please read this, your perception will change 360°" – Simona Ocelkova (Slovakia)
Check it out! Or

just go ahead and grab a copy! Click on the book, right here ->
Save
Save
Save
Save
https://intimateartscenter.com/wp-content/uploads/2016/07/Pussy-Pillow-crop-2-low-res.jpg
310
622
Sheri Winston
https://intimateartscenter.com/wp-content/uploads/2016/09/IACLOGO.png
Sheri Winston
2016-07-13 07:41:22
2017-04-09 19:17:16
Female Genital Anatomy Quiz