Mango Garden Press
"She's got a mango in the garden, sweet as can be.
She's got a mango in the garden, full of mystery.
She's got a mango in the garden, from the original tree.
She's got a mango in the garden, shares it with me."
— Bruce Cockburn
---
Mango Garden Press is the publishing imprint of the Intimate Arts Center. We publish books on sex and relationships.
Our list of publications includes: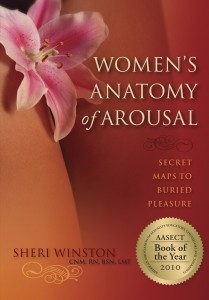 Women's Anatomy of Arousal: Secret Maps to Buried Pleasure, by Sheri Winston. This book won the prestigious 2010 Book of the Year Award from AASECT (the American Association of Sex Educators, Counselors and Therapists) because it broke new ground about female genital anatomy and women's sexuality.
"The most comprehensive, user-friendly, practical and uplifting book on women's sexuality I've ever read."
– Dr. Christiane Northrup, author, Women's Bodies, Women's Wisdom)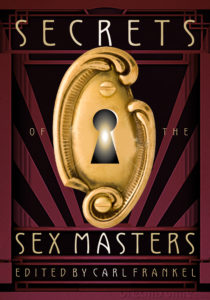 Secrets of the Sex Masters, edited by Carl Frankel. Nineteen of the world's greatest sex teachers share their specialized knowledge to enable you to have the same incredible sex they do. Topics include Tantra (Charles Muir), power exchange (Nina Hartley and Ernest Greene), non-ejaculatory orgasm for men (Michael Winn), female ejaculation (Tallulah Sulis), and much more.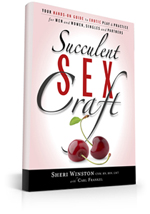 Succulent SexCraft: Your Hands-On Guide to Erotic Play & Practice, by Sheri Winston. Visionary yet practical, Succulent SexCraft offers a detailed road map to supercharging your erotic life and becoming sexually whole and empowered. With its wealth of ideas, practices and games, readers will be able to access extraordinary pleasure, overcome challenges and learn to play masterfully with their inner 'sexcraft' toolkit. With Succulent SexCraft, you get everything you need to turn up your turn-on and connect to your sexual power.
"A must-read for anyone who wants to improve their erotic virtuosity."  – Jaiya, award-winning sexologist, author.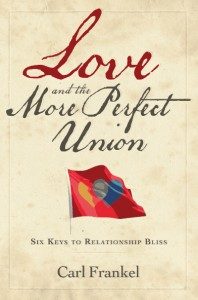 Love and the More Perfect Union, by Carl Frankel. A short, entertaining, immensely useful guide to navigating your intimate relationship.
"Eloquently describes the universal sticking points for all couples and charts a course of action for creating domestic tranquility with 'day trips' to paradise. Creatively combines established principles of relationship happiness with an original and useful map." – Dr. Jamie Turndorff, author, Kiss Your Fights Goodbye
---
Contact us for information about trade pricing, foreign rights, etc.