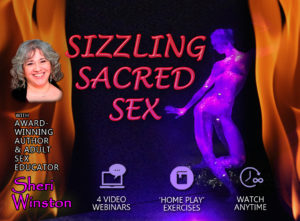 Sizzling Sacred Sex Online Course

4 Recorded Classes
$67
"Every desire of your body is holy. Every desire of your body is holy."
—Hafiz, 14th century poet
---
Want a Taste? Watch the recorded FREE
Ask the Sex Teacher Anything About Sacred Sex Webinar
---
Who This Course Is For
Singles & partners
All genders & orientations
People of all spiritual and religious viewpoints.
Anyone who wants to:

Know more about this 'sacred stuff' business and is wondering if it might be for them.
Explore esoteric paths to physical ecstasy.
Explore the erotic as a path to the sacred.
Pursue their intuition that there's more out there than sex-as-usual and wants to find out what it is.
Extract every last ounce of meaning, beauty and pleasure from their sex life.
Integrate sex and spirit.

What We Cover
All primal cultures recognized the sacredness of sex. In many ways, the traditions differ. However, there are many commonalities. I believe these are our human tools, our inner skills for accessing the Divine, the sacred and the ecstatic.
In this course we'll explore how to use your universal tools to create your own unique sacred sexual experiences. Our approach is integrative. We draw from many of the wisdom cultures that revered Eros.
We'll drawn on the cross-cultural knowledge, tools, skills and wisdom of many traditions, both ancient and contemporary, to help you expand your understanding of and proficiency at sacred sex.
WEEK 1: Discovering the Sacred
WEEK 2: Exploring Eros: Sacred Erotic Energy
WEEK 3: Diving Into Sacred Pleasure
WEEK 4: Immersion and Integration
What is 'sacred?'
What is 'sacred' sex? What makes sex  'sacred?'
Defining the 'divine'
Why do it?
Sacred sex traditions (Tantra, Taoism, Native American, neo-pagan, neo-Tantra, sex magick, etc.)
Our integral approach to sacred sex
Your sexcraft toolkit
Your spirit tools
Using your body and mind tools in service to the sacred
Creating your temple space
Energy geography (chakras, polarity, channels, etc.)
Your sacred-sex toolkit (e.g., meditation, intention)
Making solo sex sacred
Using your heart tools in service to the spiritual
Sacred pleasure: what is it?
Finding your lover within
Discovering your inner priest/priestess
Making magic manifest: creating rituals and altars
Practicing the pieces
Being an erotic priest/ess for another
Putting the sizzle into sacred sex
Holy body, sacred genitals
Sacred kink
Transcendent orgasm
Healing the pelvic temple
Putting it all together (mind, body, heart and energy)
Ecstatic integration
Divine play & practices
Pleasure, passion, possibilities
Online Erotic Education? Tell Me More!
Rave reviews  for Sheri's courses!
---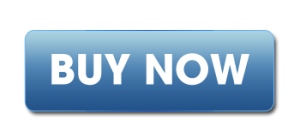 Love the online classes! It's a privilege to learn from Sheri because she teaches deep body wisdom with an open heart.
Love her down to earth, humorous style.
~ "Elle" Online Class student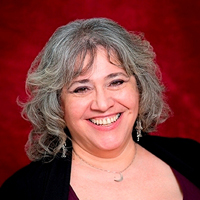 Sheri Winston is a celebrated sexuality teacher, an award-winning author and a medical professional. She brings over two decades of experience as a certified nurse-midwife and gynecology practitioner plus over a decade as a sex teacher to her work on sex, sexuality, women's health and relationships. Her book Women's Anatomy of Arousal: Secret Maps to Buried Pleasure won the 2010 Book of the Year award (American Association of Sex Educators, Counselors and Therapists)
Find out more about Sheri.