Sex 101: Learn Super Sex
Do you want to have fabulous, mind-blowing sex?
Here's the key to having sex that exceeds your wildest fantasies.
Learning Sex
Want lessons in orgasmic abundance? Classes in accessing ecstasy? Perhaps a curriculum of the 3 C's, climax, communication and connection? Could you benefit from innovative erotic education?
I Don't Need No Stinkin' Sex Classes (Ya Sure?)

Think not? After all, if all that sex stuff is natural and I'm fine the way I am, why would I want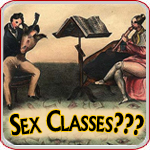 to go to sex school? Even if you're orgasmic and basically satisfied with your sex life, you can benefit from learning how to do it better.
I'm not talking about the basic sex education that you may or may not have gotten in school about how babies are made and how to keep microbial invaders away from your squishy bits. I'm talking about grown-up classes in how to become orgasmically proficient and share blissful waves of sexual energy with a partner.
There's Always More to Learn
Certainly, if you have challenges with your orgasmic ability or your sexual connections, you may know that things could be better. Especially if you feel broken, inadequate or like you got gypped when they passed out the sexual goods, you may already believe you could benefit from studying the erotic arts.
Wherever you are in your sexual learning journey, you're OK. So, please don't be insulted or feel bad. I'm not saying that you aren't already a sexy devil and dynamite in bed. However, everyone can benefit from learning how to become sexually adept and ultimately become your own expert. Even if you have good sex, even if you have lovely orgasms, your sexual experiences can be bigger, better and beyond belief. Do you doubt that?
The simple truth is that you learn sex, so to become truly proficient, you need to study, practice and learn. This isn't a life requirement or relationship prerequisite. But, if you want to become a virtuoso of your own sexuality, enhance your erotic experiences and expand your abilities, then you need to learn how. And, the homework is really fun!
Luscious Lifelong Learning
Humans are learning instruments. You started learning the moment you were born, if not before. As a child, you absorbed information like a brainy sponge, sopping up morsels of culture. You developed skills and roles by playing endless games of imagination. To learn to walk, you creeped then crawled, than toddled. At first you were awkward and made mistakes, but when you fell down, you just got up and kept going, stumbling forward, tipping and tottering about. One day you walked, and soon you ran and danced and skipped, all with adept grace. Learning to walk came naturally.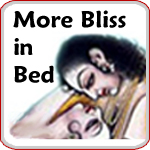 Later we learned harder things that didn't come so easy, like reading and writing. While communication seems to utilize a natural, in-born human capacity for language, the more advanced technology of written language needs more formal discipline to learn.
Sex is like that. While our utterly natural impulses are based on a deep evolutionary template, we have the unique potential to develop our sexuality far beyond what Mother Nature offers other animals. Indeed, humans have become the most erotic of creatures, with an enormous component of our sexuality that is learned behavior. We learn sex, not just when we begin actually having it, but from the moment we're born.
Sex Version 2.0
Like our computers, we come from the factory with hardware, wiring that cannot be modified. Yet, being human, with our big fancy new brains, a huge part of our sexuality is also software; the programming made up of our culture, upbringing and experience.
Luckily, this means your sexual software can be consciously re-patterned. If your old programming is buggy, it can be replaced. First you may need to overwrite limiting beliefs, inhibitions and defeating attitudes by un-learning these dysfunctional patterns. This frees you to learn new skills, importing innovative programming that expands your erotic capacities and allows you to access the full range of your sexual potential.
Sexual Skills Need to be Learned
You've already learned a lot about how to be sexual and how to "do it", probably by the time-honored, hands-on method. There's nothing wrong with the classic technique of fumbling about in the dark until things happen to happen. However, if you want to be a true sexual virtuoso, you'll probably need to learn more than whatever it is you've discovered so far.
The idea that our sexuality is learned is the basis for the curriculum of classes that I teach. Sexual and relationship skills can be, and indeed, need to be learned if you want to excel.
Think of it like learning to play a musical instrument, speak a foreign language or develop an athletic skill. You may be naturally musical or athletic, but almost everyone will benefit from lessons. To become adept takes energy and attention, and true proficiency takes time and practice, practice, practice. Anyone and everyone can become skilled at making music, speaking French, or in the erotic arts, if they choose.
The Foundations of Erotic Education
All complex abilities start with acquiring basic skills, sex included. Your sexuality begins with your relationship with yourself and your basic skills begin here. You can't expect to play fabulous duets if you don't know how to play your own instrument. So, the foundational skills in sex are the techniques that focus on your abilities to play with your own sexuality. I call them "Solo-Skills". By developing mastery over your own erotic instrument, your Self, you expand your ability to get turned on, achieve orgasmic proficiency, and gain easy access to ecstasy.
All of your sexual skills build on each other and become easier with practice as repetition causes patterns to become embedded pathways in our bodies and brains. Never forget that the largest, most vital sex organ is indeed, the brain. If you want to have the most wondrous sex possible, the place to start is by opening your mind to new ideas, possibilities and skills.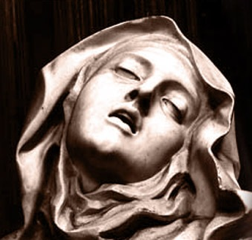 Each of you has the ability to learn and expand your response repertoire to increase your capacity for pleasure and ecstasy. Start out by realizing that you are responsible for your own pleasure, not your lover. Next, embark on a conscious learning journey to develop the techniques and skills that will make you the master of your own instrument.
And, don't forget to practice! You may not get to Carnegie Hall, but you'll be capable of sexual performances that will surely inspire standing ovations.
---

Are you ready to learn how to play your own instrument with skill and passion? Ready for amplified arousal, easy orgasms, expanded orgasms and access to your own ecstasy?
You can do it in the comfort and privacy of your own home with Intimate Arts Online Education!
---
https://intimateartscenter.com/wp-content/uploads/2016/06/WPFI_Wegener_Two-Girls.jpg
576
1038
Sheri Winston
https://intimateartscenter.com/wp-content/uploads/2016/09/IACLOGO.png
Sheri Winston
2016-06-17 14:23:48
2016-07-20 14:06:48
Welcome to Sex 101