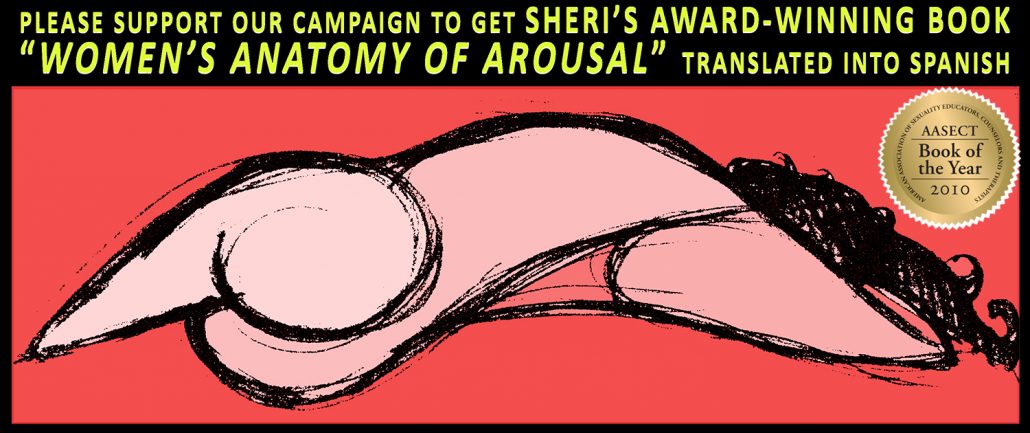 Welcome!
The Campaign Is LIVE!
Play the Referral Game & Win Prizes for Your Friends Contributions!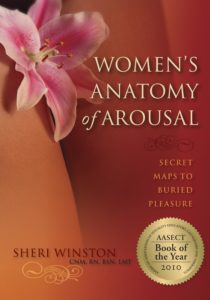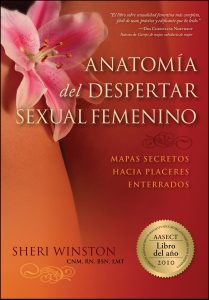 Did you know that women have as much erectile tissue as men do?
If you've read Sheri's book, Women's Anatomy of Arousal then you know.
If you haven't, then probably not, since most women—and educators and health care providers—don't know about all of the parts that women really have, either.
Women's Anatomy of Arousal provides the life-changing and integral map that all women (and their partners) need.
Now, we want to get this information into the hands of the multitude of people who speak Spanish. Please help us fund this important translation!
Ways You Can Help
This is an ALL OR NOTHING campaign.  Which means if we don't raise our goal, we don't receive any funds. So please do one (or both) of the following if you wish us to succeed!
1) BACK THE PROJECT at whatever level you can. EVERY contribution counts!
2) SPREAD THE WORD! Crowd funding is all about community support, without you, we can't do this. So, please, please, share our page with your friends and family. Share with sympathetic organizations. (Remember, you can use the Indiegogo share tools!)
Please help make the campaign a success and be a part of the team that gets this vital information out into the Spanish-speaking world!
Save
Save
Save
Save
Save
Save
Save
Save
Save
Save
Save
Save