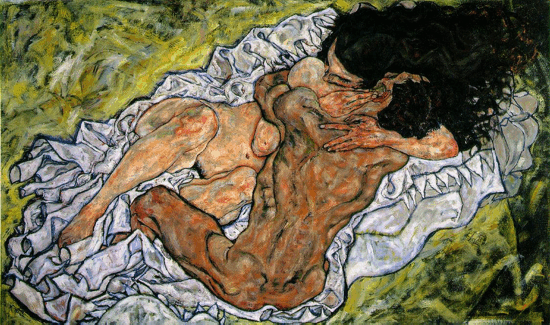 Have you ever stopped to wonder, "Just what exactly is sex anyway?" Here's our definition — see if it doesn't expand yours.
(Excerpted from our new book Succulent SexCraft.)
What Is Sex?
Sex is any erotic activity: it's something you do. Sexuality encompasses the whole of who we are. It incorporates our thoughts, emotions, stories, beliefs, values, relationships, boundaries, choices, behaviors, knowledge and experiences.
Sex makes life. It made you—the one and only complex entity you are.
Sex is the vital life force, the energy that infuses all living creatures. It connects all life (including you).
Sex is the pervasive power of creation, the force that fuels sexual reproduction. It drives evolution's mix of competition and cooperation. It generates diversity, beauty and complexity.
Sex permeates everything. our political systems, spiritual traditions, institutions, mythologies and cultures are shaped by it in myriad ways, both positive and negative. Eros fuels fertility, creativity, connection and love.
What Is Sex For You?
For starters, ponder these questions, remembering that there are no right answers. If you choose, record your responses in your journal.
• How do you define sex?
• What did you think sex was when you were a child?
• What would you like your sex life to be like?
• What do you like about your current sex life? What do you dislike about it?
• What are some positive feelings you have about your sexuality?
• What are some negative feelings?
• What do you believe would make your sex life more fulfilling?
• What would you like to learn?
---
We encourage our readers to answer these questions
before and then again after reading the book, to clearly show the progress they've made. Of course, you can't do that if you don't have the book, but that is an easy problem to fix!
5 Stars! "Engage your curiosity and transform your erotic play" By Kate Chopin
https://intimateartscenter.com/wp-content/uploads/2014/09/schiele_embrace_lovers_ii.gif
325
550
Carl
https://intimateartscenter.com/wp-content/uploads/2016/09/IACLOGO.png
Carl
2014-09-10 13:36:10
2016-08-13 18:48:23
What is Sex?