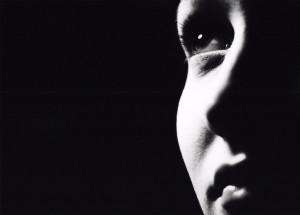 It's not fair to women to put out an article about women's health that mixes correct and incorrect information. Let me set the record straight about what they got right and what they got disastrously wrong and what they just don't understand.
True: UTI's are common in women and often related to sexual intercourse.
To start with, it's important to understand that there's a difference between irritation from too much friction and an infection caused by bad bacteria.
If irritation is the issue then applying frequent and generous lubricant will help reduce friction. Especially if you're using condoms, and going at it a lot, than lubricants are your friend.
Even more important: make sure the woman is totally and thoroughly aroused prior to penetration. Most people are confused about what constitutes full female arousal and readiness for penetration. For most women that can take 30 – 45 minutes of getting turned on. Without having all of your erogenous tissue fully engorged, you are prone to irritation and significantly less pleasure. Ladies, don't allow "premature penetration!"
Back to the mistakes in the article. Here's another place they're completely wrong: "When you have sex, bacteria from the vagina can get rubbed into the urethra, where it travels up to the bladder." Nope, it's not vaginal bacteria that are the problem. It's almost always bacteria from the anus that cause urinary infections.
Since it's anal invaders that are the source of urinary infections, the best prevention is excellent sexual hygiene, meaning that nothing that touches in or around the butt should go in or around the vulva and vagina. (At least not until it's been thoroughly washed with soap and water.)
While the frequency of the sex is an factor in UTI's it's not the amount of sex per se that's the problem. It's friction, inflammation and un-friendly bacteria. More sexual activity provides more chances for butt bacteria will get tracked into the vaginal and urethral areas. In addition, irritated and inflamed tissue is more susceptible to infection. That's a bad combination.
They got this right: "taking cranberry extract on a regular basis can help. Cranberry actually keeps the bacteria from sticking to the wall of the bladder." That is true! Using cranberry extract capsules is a great strategy for prevention and can also nip an impending infection in the bud (if you catch it super early.)
This is totally wrong: "Your doctor may also prescribe an antibiotic that you can take each time you have sex, which will deliver a high level of antibodies to the urine (though not to your blood stream, so you won't get a yeast infection)." So very wrong. When you take antibiotics, you deliver antibiotics to your whole body via your blood stream. While antibiotics will kill the bad bacteria in your urinary system, they can also kill the good bacteria in your vagina and lead to yeast infections.
The take-away: Make sure that the women's body is really ready for penetration by taking as much time as she needs to be completely ready. And ready doesn't just mean wet—that's an sign of early arousal. For a woman to be totally turned on means that she's deeply into her state of arousal and that her whole erectile network (her circuit of connected erectile tissue structures) is engorged.
Use extra lube.
Practice careful sexual hygiene.
Have as much sex as you want.
https://intimateartscenter.com/wp-content/uploads/2014/08/4693614248_97a6977e6d_b.jpg
720
1001
Carl
https://intimateartscenter.com/wp-content/uploads/2016/09/IACLOGO.png
Carl
2014-08-18 09:59:35
2015-06-12 16:43:12
Women's Health Magazine Gets It Wrong about Women & UTIs