As many of you know, we recently fielded a survey on female ejaculation. We've gotten over 1,400 responses so far, enough to be able to claim a reasonable amount of statistical significance for our data.*
Here's our first report about our findings.
How Often Do Squirters Squirt?
For most gushers, whether or not they'll ejaculate is unpredictable. Five percent of gushers say they "always" ejaculate. Twenty-seven percent "usually" squirt, 42% say sometimes, and 22% "rarely."
(Three percent of respondents who said they female-ejaculate responded 'never' to this question. Contradictory, right? Our comments section suggests that most of these folks had one squirting experience in their lives, then never again.)
They Get By With Some Help From Their Friends
Fifty-three percent of gushers say they're likelier to squirt when they're having partnered sex. Twenty-one percent say it's more likely when they're playing solo, and 26% say the likelihood is about the same.
Hey—what are friends for?
Get Out the Puddle Pads!
When asked how much they gush, our respondents' answers were all over the place. (Like the female ejaculate, maybe.)
Only 1% said they emit "a few drops." Eleven percent said a "small amount." "More than a little, less than a lot" came in at 23% and "I'm a super-soaker" registered at 31%.
"Varies" was the highest number of all—34%.
Bottom line, when women squirt, they tend to produce a lot of liquid. The amount tends to be unpredictable, though. Many women produce more on one occasion, less on another.
A Learnable Skill!
About 50% of squirters learned how to do so. (Seven percent of all squirters said they learned with a teacher, 25% with a partner, and 17% taught themselves.)
Fourteen percent of squirters said they'd always been able to do so. Fifty percent of respondents said they developed the ability spontaneously as they grew into their sexuality.
(Total percentages exceed 100% because multiple answers were permitted.)
At Any Age!
Two percent of gushers report having the ability as pre-teens. Three percent learned how to gush when they were over 60. Over 50% of all gushers learned to squirt when they were thirty or older.
The moral: It's never too late!
Everyone's Experience Is Different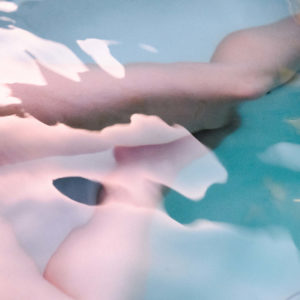 Let's close with some quotes about gushers' personal experience:
"It was something I taught myself at age 11 through intuition. However, as I have gotten older, it has been more difficult to quiet my mind and let stress fall away. Due to this, squirting happens much less frequently."
"It just happened spontaneously after trying to learn it. The moment I let it go proverbially, I let it go literally."
"I started gushing when I married my husband last year. It's very emotional for me. I need to feel really loved and wanted or it doesn't happen."
Do any of these comments ring true for you? Where do you fit in?
*An important note: Our sample is neither random nor a cross-section of the population. Many of our respondents came from our own list or from similar communities of sexually savvy people. That being said, we view the findings as strongly suggestive—and totally interesting.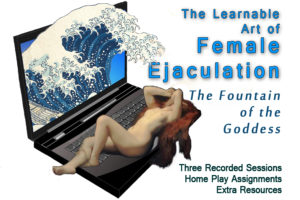 If you'd like to get straight facts about female ejaculation (that you can actually believe) and learn how to do it (or help your partner to gush), you might enjoy our very juicy recorded online course The Learnable Art of Female Ejaculation.
You get three class sessions, special yummy home play assignments, resources and more. For all genders!
---
https://intimateartscenter.com/wp-content/uploads/2012/03/Female-Ejaculation-Wave-on-Woman-on-Laptop_FI_V3.jpg
430
1500
Carl Frankel
https://intimateartscenter.com/wp-content/uploads/2016/09/IACLOGO.png
Carl Frankel
2016-04-04 15:29:11
2016-09-16 21:26:15
The Squirt Report (Part 1): Where Do You Fit In?