Welcome to Erotic U.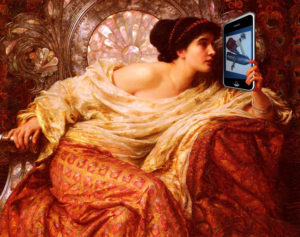 Many people believe that sex is just something you do, no instruction required. What they don't understand is that we've been learning about sex our whole lives. From how your genitals were handled during diaper changes to your first back-seat fumbles, from adolescent jokes to TV sitcoms, from textbooks to the plethora of porn—you've been learning about sex your whole life. You've absorbed innumerable lessons about your body, pleasure, relationships, power dynamics, what is and isn't okay to talk about, suitable language, gender roles, what's sexually appropriate, what's hot and not, and much more. Your teachers have been your families of origin, schools (and playgrounds), places of worship, your peers and our ubiquitous entertainment and advertising culture. This is your real sex ed and it's immensely powerful. You don't choose to take this class; it just happens. Much of our sexuality education has been unconscious and, for the most part, unquestioned.
A lot of people believe that when it comes to your capacity for sexual pleasure, you have to play the cards you were dealt, good, bad or indifferent—there's not much room for improvement. People typically believe that learning sexual skills is only about improving your ability to please your partners (like learning to give great oral sex). However, many of your own sexual abilities, including your sexual responses, turn-ons, pleasure pathways and desires, are learned—and therefore amenable to conscious learning. You can learn how to get turned on more easily and in more ways, how to deepen your arousal, and how to become orgasmic (or more orgasmic, or crazy-orgasmic). More broadly, you can learn to become an expert at optimizing your own pleasure.
---
Want to attend out virtual erotic education online?

Are you ready to have Sheri personally help you learn to play your own instrument with skill and passion?
You can do it in the comfort and privacy of your own home with Intimate Arts Online Education!
Amplified arousal, easy orgasms, expanded orgasms and access to your own ecstasy awaits you!
---
https://intimateartscenter.com/wp-content/uploads/2012/03/dancer-1284207_1920_FI.jpg
430
1500
Sheri Winston
https://intimateartscenter.com/wp-content/uploads/2016/09/IACLOGO.png
Sheri Winston
2016-05-22 15:25:48
2016-09-16 21:42:00
Welcome to Erotic U.