How to Fall In Love … Over and Over Again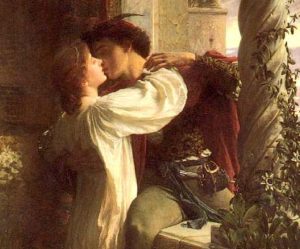 Look around at couples in any busy restaurant and you can probably tell which ones are madly and newly in love. It's easy to recognize the telltale signs—they gaze into each others' eyes, can't keep their hands off each other, seem fascinated by everything their partner has to say and find opportunities to kiss.
Like other animals, our biological mating template is in full force when we connect to a special and especially delicious partner. These behaviors are the result of a biological cascade—we're awash in a falling-in-love chemical soup. It's a delicious, intoxicating, delirious cocktail … and it doesn't last. For the vast majority of people, the in-loveness compounds run out within the first four years of a relationship. We can continue to experience all sorts of other forms of a love connection like caring commitment, deep attachment and special friendship. But the sparks of ardent desire usually evaporate and our burning passion cools.
What can we do to sustain or rekindle the fires of desire?
One technique is to act like you did when you first fell madly in love. Think of the in-love period as your relationship training wheels. Now, after so many years, the biological support system is gone and you're on your own to feed the fire and keep the connection sizzling.
Act Like You're Madly In Love
Here's one suggestion for using the falling-in-love template to keep those hot and heady feelings alive or to revive them if they're slumbering.
Kiss Like You Mean It
Remember how when you first were in love you wanted to smooch, lap up, sniff and nuzzle your lover? Can you recall the pleasures of sweet soft lips pressing together? Remember the sensations of that delicious yielding mouth slowly opening, followed by hungry exploring and some serious deep wet kissing.
Have you forgotten? Has your kiss fountain dried up and become a scarce desert of dry little pecks? When is the last time you had a hot make-out session with your long-term sweetie?
If it's been awhile, then it's time to put wet kissing back on your menu.
Kissing creates a sexual circuit between lovers, an intoxicating reciprocal scent and taste response loop. Arousal heightens your senses, increasing your pleasure in the flavor and aroma of your partner's body. As you get more turned on, your arousal causes your mouth to become tastier while heightening your senses—you taste better to your lover and they to you. The more you do it, the more turned on you get, and the more delicious the kissing becomes. You're creating a positive kissing feedback loop.
Not only is your sense of taste intermixed with your ability to smell (and get turned on by scent), but your mouth, lips and tongue are some of the most richly innervated areas of your body. That's why licking, kissing, sucking and nibbling are such significant erotic activities. You get the delicious combination of taste, aroma and tactile delight all rolled into one delicious ball.
Biochemical Bliss
In addition, kissing mingles hormones and biochemicals in a way that not only shares but literally increases the body's love and lust substances. You can literally taste and smell your playmate's arousal. Arousal tastes divine!
One of the simplest ways to get some juice flowing is to take up the art of ardent kissing. Have a minimum of three 'wet kiss dates' a day. They can be sweet and soft gentle explorations or hungry feasts of ravenous desire. Your kiss trysts doesn't have to be long—even a minute of serious succulent smooching will start to shift the energy from 'ho-hum housemates' to luscious lovers.
Put a ban on the parched pecks! Shift from dry lip skims to liquid lip love when you wake up, leave for work, come home or go to bed. Or take 'kiss breaks' and do a few minutes of lusty lip locking a few times a day.
There are so many ways to kiss. You can use your lips, mouth and tongue (and occasionally even your teeth) to give and receive, to be soft or fierce. Your oral equipment provides a huge variety of perfect ways to play with your lover.
Serious smooching is an easy yet powerful relationship fire-starter. It's an intimate and inspiring way to lubricate your relationship and re-ignite your partner passion. Make time for making out!
---
Want more ways to keep long-term relationship hot? You can have it. Here's Part Two: How Touching and Part Three: Shine the Love-Light
---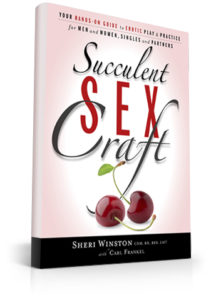 Want even more? You can have that, too!
With Sheri's recent book, Succulent SexCraft: Your Hands-On Guide for Erotic Play & Practice, you'll get specialized knowledge laid out in a clear and entertaining manner, along with lots of suggestions for sexy fun, illuminating 'playshops' and super-useful practices.
Whatever level your sex life is at, no matter how happy (or unhappy) you are with it, Succulent SexCraft will help you take it higher!
---
https://intimateartscenter.com/wp-content/uploads/2014/12/Awakening-of-Adonis-John-William-Waterhouse-WPFI_V4.jpg
896
3125
Sheri Winston
https://intimateartscenter.com/wp-content/uploads/2016/09/IACLOGO.png
Sheri Winston
2014-12-15 18:33:46
2016-10-24 18:01:02
Keeping Long-Term Relationships Hot! Luscious Kissing (Part 1)