Welcome to Winston Wellbeing
Your Discount Online Natural Products Store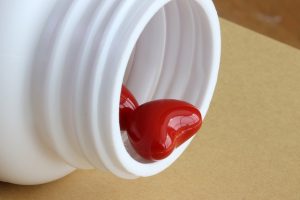 Do you take nutritional supplements? Do you buy other health-store offerings like protein powder, coconut oil, natural pet products, superfoods, skin and hair care products, and more? If so, please consider our online storefront Winston Wellbeing. You won't find a better opportunity anywhere. Here's what you get …
A stupendous selection. Choose from over 300 brands and over 16,000 products. These offerings cover all your health and wellness needs, not just ones related to sex and reproduction. Winston Wellbeing is like an online Whole Foods without the food … and even that's not entirely accurate because food products like healthy meal substitutes and coconut oil are available.
Brands include familiar names like Aura Cacia, NOW and Yogi Teas, small less well-known companies like Herbalist & Alchemist (owned by David Winston, Sheri's brother!), and companies that sell their 'top-shelf' products exclusively or primarily through medical professionals (Pure Encapsulations, Thorne, Metagenics).
Superb quality. Our marketplace partner carefully screens their brand applicants and only chooses ones that meet their very high standards.
Great prices. You get an automatic 20% discount off the manufacturers' suggested retail price, along with free shipping above $49. All day, every day. The vast majority of Winston Wellbeing prices are less than what you'll pay at Amazon, in some cases up to 50% less! (See below for sample comparisons.)
Ease of use. Our storefront couldn't be easier to use. Simply search, select, and see your 20% discount come off the price once you've gotten to the shopping cart. Set up automatic shipments so you don't have to order every month. Bookmark Winston Wellbeing and you're good to go!
Support our work. Projects that support our sex-positive, pleasure-positive mission are underway here at the Intimate Arts Center. Your purchases at Winston Wellbeing help us focus on that work and get the word out. It's a win for you and a win for us, too!
Here's the secret sauce that makes this possible. A major health products distributor called Emerson Ecologics has set up a consumer natural-products marketplace called wellevate(TM) and invited medical professionals like our own Sheri Winston to operate storefronts on it. We get access to their deep well of brands and products, they get access to our communities … and you get a fabulous selection and great prices!
Price comparisons (with our automatic 20% discount included). 
Aisling Organic Lipstick (red wine). Winston Wellbeing, $17.92. Amazon, $17.97.
Aura Cacia Organic Geranium essential oil. Winston Wellbeing, $13.30. Amazon, $16.00 (17% less).
Dr. Mercola fermented chlorella. Winston Wellbeing, $12.00. Amazon, $18.97 (47%  less).
Enzymatic Therapy, black cohosh. Winston Wellbeing, $7.67. Amazon, $8.21 (7% less).
Genestra macular support. Winston Wellbeing, $20.22. Amazon, $31.60 (36% less).
Kan Herbs, American ginseng root. Winston Wellbeing, $18.19. Amazon, $26.95 (33% less).
Klaire Labs, Acumen (cognitive support). Winston Wellbeing, $19.20. Amazon, $38.00 (49% less).
Metagenics Bone Builder with Magnesium. Winston Wellbeing, $18.08. Amazon, $36.73 (51% less)
NOW Pet Relaxant for Dogs and Cats. Winston Wellbeing, $17.92. Amazon, $17.97 (1% less).
Vetra Vetrazymes (enzymes for pets). Winston Wellbeing, $17.30. Amazon, $25.38 (32% less).
Please consider Winston Wellbeing for all your nutritional support and other wellness needs!
Please contact us with questions and/or feedback.
IMPORTANT NOTE: wellevate(TM) only ships to the United States.