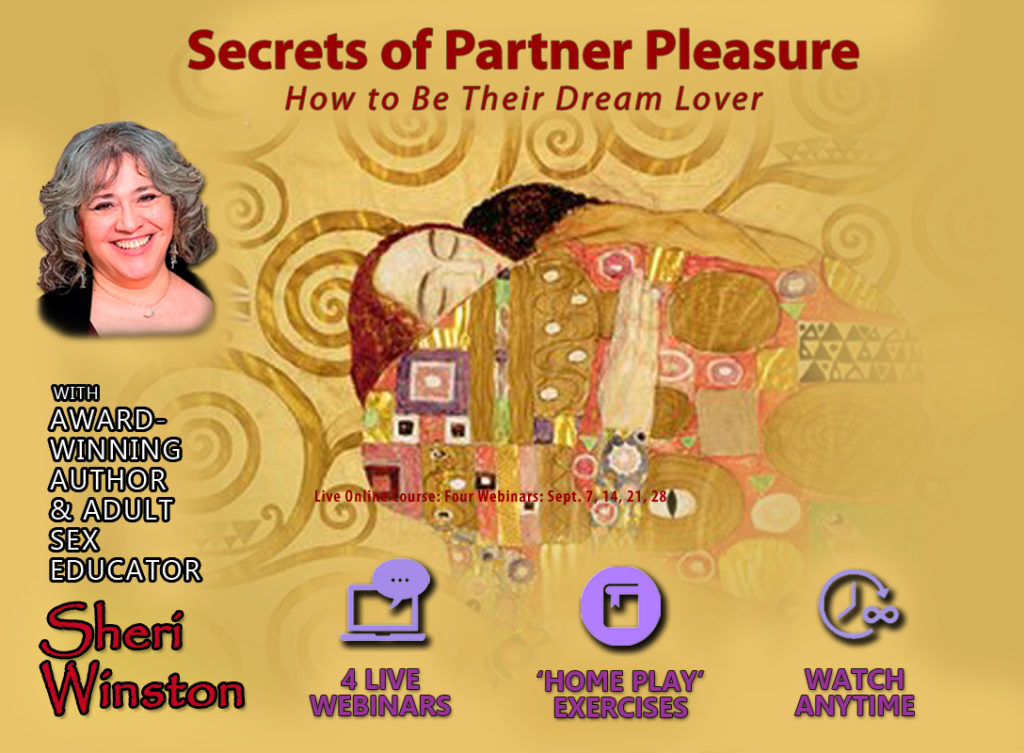 WE REGRET TO INFORM YOU THAT THIS COURSE HAS BEEN POSTPONED INDEFINITELY.
"To witness two lovers is a spectacle for the gods."
—Goethe
Who This Course Is For
Singles & partners
All ages, genders & orientations
A Taste of Sheri Talking About an Essential Partner-Play Skill
What We'll Cover
Having sex with another person is an  intense and special experience. It's not always smooth sailing, though. Does my body look good enough? Will I maintain my erection? Am I touching my partner skillfully enough? Questions like these arise often. Partner sex can deliver amazing connection and pleasure. It can also be challenging.
We all have what it takes to be a great lover. What's lacking is the know-how. In this course, you'll learn how to be the partner of your lover's dreams—and, in the process, increase your confidence and sense of mastery. Specific topics we'll cover in this four-week course include:
Skillful communication in the bedroom
The types and levels of touch
Creating a great 'set and setting' for romantic encounters
Getting back on track quickly when challenges arise.
The role of positivity and fun.
How to create and then play inside a 'conjoined erotic trance' (this is the state where intuitive magic happens).
How your pleasure is an essential ingredient to your shared pleasure!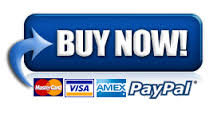 WEEK 1: The Luscious Lover
WEEK 2: Playing with Fire
WEEK 3: Erotic Experiments
WEEK 4: Integration
Why SEX?
Becoming a Fabulous Lover

Starts with a Great Relationship with Your Self
Learning Skills
Platinum Rule, Not Golden

What's Possible: The Vast Realms of Pleasure
Conscious Connection
SexCraft Toolkit: Solo Skills & Partner Skills

Awareness: balancing self-awareness (you) with partner-awareness (them) and duo-awareness (us)
Generosity

'Falling in love' Template
Playing & Learning: Playpens, Improv Playdates, Talking Out of Bed
Communication: How to Play Really Nicely with Others

Positive Feedback: Positivity Soup & Sandwich
Authenticity & Honesty

Pleasure: Partner Pleasure Skills
Playing with Polarity: Pussies & Puppies, Yin & Yang, Masculine & Feminine
Igniting Desire: Sexual Attraction
Amplifying Arousal & Expanding Orgasm
Communication: Boundary Skills

Breaking Free of Language Limits
Wild & Wanton Words—Sexual Communication: Talking In Bed
Touch Skills

Four Languages of Positive Touch: nurturing, therapeutic, sensual, erotic
Boundaries

Testing Taboos: The Forbidden Fruit
Fantasy, Power Play & Role Play
Exploring Erotic Energy

Energy Circuits
Energy Sex

Erotic Experiments
From Challenge to Opportunity: Dealing with Breakdowns, Screw-Ups & Other Oop-sies
Short-Term Playmates: Conscious Hooking Up
Benefiting from Friends with Benefits
Conscious Consent
Long-term Relationship: From Fizzle to Sizzle
Love languages
Playing with Erotic Trance: Solo, Parallel & Conjoined Trance (Sexual Telepathy)
Authentic Relationship: No-Bullshit Relationships

Relationship Forms:

With Integrity: Celibacy, monogamy, open (polyamory, swinging)
Without Integrity:  heating, Adultery, Lying in any Form

Being the Wild, Divine Lover
Pleasure Rituals
Passionate Play
Mastering the Mystery
Online Erotic Education? Tell Me More!
Rave reviews  for Sheri's courses!
Learn more about our refund policy.