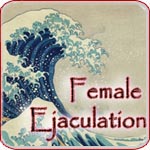 Female Ejaculation and The Mysterious G-Spot
A recent Huff Post article states "G-Spot Does Not Exist, 'Without A Doubt,' Say Researchers"
In one way, they are right — there is no actual structure called the G-spot.
In another, they are wrong, as there is a structure in that area that is responsive to stimulation (the right kind, at the right time, in the right way for that particular woman at that time). But it is not a round, dime-sized spot nor is it a part of the vagina – it's the bottom part of the urethral sponge.
The what?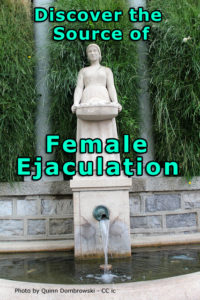 Women have a structure known as the urethral sponge (aka the female prostate) that's comprised of erectile and glandular tissue. It's a tube that surrounds the tube of the urethra – like a roll of paper towels surrounding the inner cardboard tube. It's above the vagina and it's analogous to the male prostate.
The urethral sponge can be stimulated through the roof of the vagina and by pleasuring the area surrounding the urethral opening. But it is not a magic orgasm button. Most women will not enjoy having it stimulated until after they've reached mid-to high level arousal.
The urethral sponge is part of the Erectile Network, a complex of structures that also includes all three parts of the clitoris, the paired vestibular bulbs, and the perineal sponge.
Women can become aroused and orgasmic by stimulating any of these structures (or in many other non-genital ways as well) but, in general the best arousal and orgasms happen when all of these structures are thoroughly stimulated.
You Can Learn More
In either of the relevant Online Classes:
Women's Anatomy of Arousal
Fountain of the Goddess – Female Ejaculation
Sheri's book, Women's Anatomy of Arousal – Secret Maps to Buried Pleasure contains unique and extensive anatomy illustrations (drawn by Sheri!) that show all of the parts of the erectile network, including the urethral sponge and describe how female ejaculation actually works from both a stimulation viewpoint and an anatomical one! See why it won the 2010 Book of the Year award from AASECT (the American Association of Sex Educators, Counselors and Therapists) due to this ground-breaking understanding of female sexuality and anatomy.
"I discovered answers to questions I'd never thought to ask. It seemed like I'd get several "ah-ha"s with every reading session. Soon I was recommending it to my female friends, and finally to my male friends (some of whom threatened me with an intervention). Everyone liked it and many started integrating the knowledge into their lovemaking sessions. I don't think I had anyone express dissatisfaction with this book, but I received plenty of thank yous." – Artemus Q. Kraig (Dr Kraig)
Check it out! Or just go ahead and grab a copy!