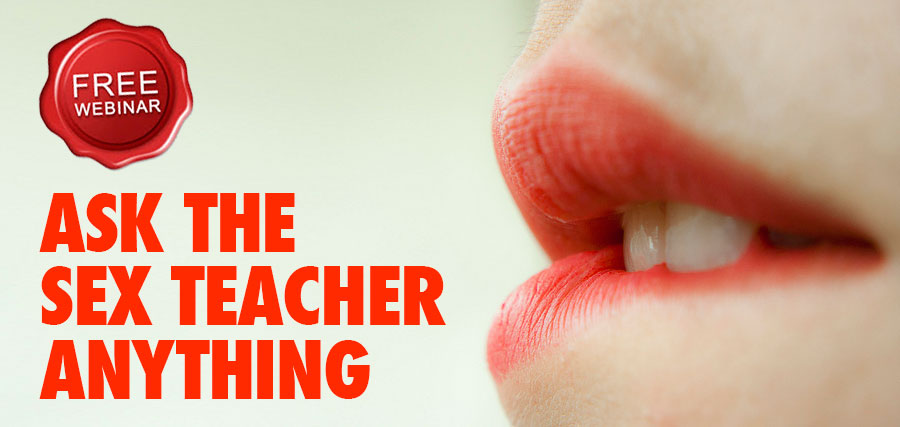 Wednesday January 27 @ 8 PM EasternA FREE webinar on female pleasure with Sheri Winston
 Join us for a FREE 60-75 minute live webinar with world-renowned sex teacher Sheri Winston, who will answer your questions about giving and receiving female pleasure.
Exactly what Sheri discusses will depend on the questions you ask. Typically, subjects include expanding female orgasm, female ejaculation, sex toys, anal sex, how to ask for what you want, challenges related to health and disabilities … and much more! Do you like to give women pleasure? Women, do you like to feel pleasure? Then this webinar is for you!
WEBINAR ATTENDEES GET A 50% OFF COUPON FOR SHERI'S NEXT ONLINE COURSE!
"Sheri is the ultimate Übergoddess of juiciness. She is brilliant, hysterically funny, encyclopedic in her knowledge of sexuality, wise, intensely compassionate and irreverently reverent. Her love of life spills forth in everything she does."
-John T. Houseman, tantra teacher
Photo credit: Sergio Fabara Muñoz